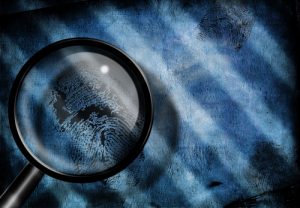 I can't drive by a house in my hometown of Oregon without remembering a murder that happened there in the 1970s. I remember it as a frightening time. I was in grade school, and the crime involved a classmate's family.
Apparently I'm not alone. Last month, 100 people ignored an April snowstorm and packed Oregon's Firefly Coffeehouse to hear Dr. Dorothy Marcic discuss her book With One Shot. A few weeks later, more Oregon people were in the audience for her presentation at the Mystery to Me bookstore. It's a personal matter for Marcic, as her uncle was killed. She never really believed that his wife committed the crime, so she spent several years researching the case.
Her fascinating book includes a bit of journalism we'd find odd these days. A front-page article from the Capital Times called the suspect an "attractive, tall willowy blonde."
Learn more about the book and the author here.