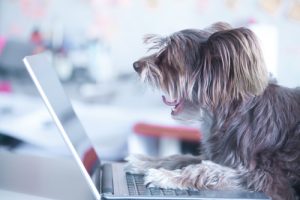 If you are a dog owner and a dog lover, I think you know how lucky we are to live in communities that embrace our love for dogs. The dog parks in and around Madison are amazing. The opportunities for fun activities, charity walks, training, and learning are abundant. Madison loves its dogs. This is exactly the reason why I want to create Ginger's Dog Blog for you.
As a dog lover and dog owner myself, I understand that not every dog is created equal. Some of us have behavioral issues that prevent us from enjoying Madison's dog parks or even a neighborhood walk. Some of us deal with health issues that weigh heavy on us, and on our wallets, and we aren't getting the answers we are looking for. Some of us don't even know where to look for a healthy, playful outlet for our dogs to learn and grow and have fun.
This is where we begin. As I start Ginger's Dog Blog, I would love for you to let me know what information you are seeking. How can this blog best serve you every week? Would you like a question-and-answer session every week with a dog behaviorist? Would you appreciate a question-and-answer session every week about dog health issues with a recognized Madison veterinarian? Would you like me to feature different dog adoption sites or rescues every week? Would you like this dog blog to be about dog-friendly events you can participate in every week? Would you appreciate a mixture of all of the above? Would you like this blog to contain information about cats as well? I just want to know what you are most interested in and what would be most helpful for you, and make you want to check into my blog week after week.
I would love for Madison to have one gigantic, healthy pack of dogs, and dog lovers who can come together and appreciate and empathize with what it means to love all dogs, no matter what issues we have or stages of life we are in. Please e-mail me here with your thoughts so I can get started on what you tell me you would love to read on Ginger's Dog Blog. Thank you so much for your comments and support. Let's get started on the path to rolling in the grass and belly rubs every day.