I've always liked Madison Magazine. Their recent 40th anniversary edition took me back to an unusual day 30 years ago, when most of Madison's morning radio people got together for this cover shot. (I'm in the lower right). I was not close pals with anyone in the photo, maybe not a surprise since we were all competitors, but I've been asking around and "googling" to see where some of these people ended up.
The two guys in the top row, Andy Witt and "Peter B" both eventually left radio. Andy lives near Madison and is a financial planner. Peter lives in California and is a voice actor. To my left is Paul Marszalek. He's had an impressive career, working for radio stations in Denver and Chicago before becoming an executive with VH1. The late Jim Mader (front row, far left) was a great talent and always friendly and encouraging when we talked. I remember hearing him endorse Zimbrick automobiles when I was a little kid.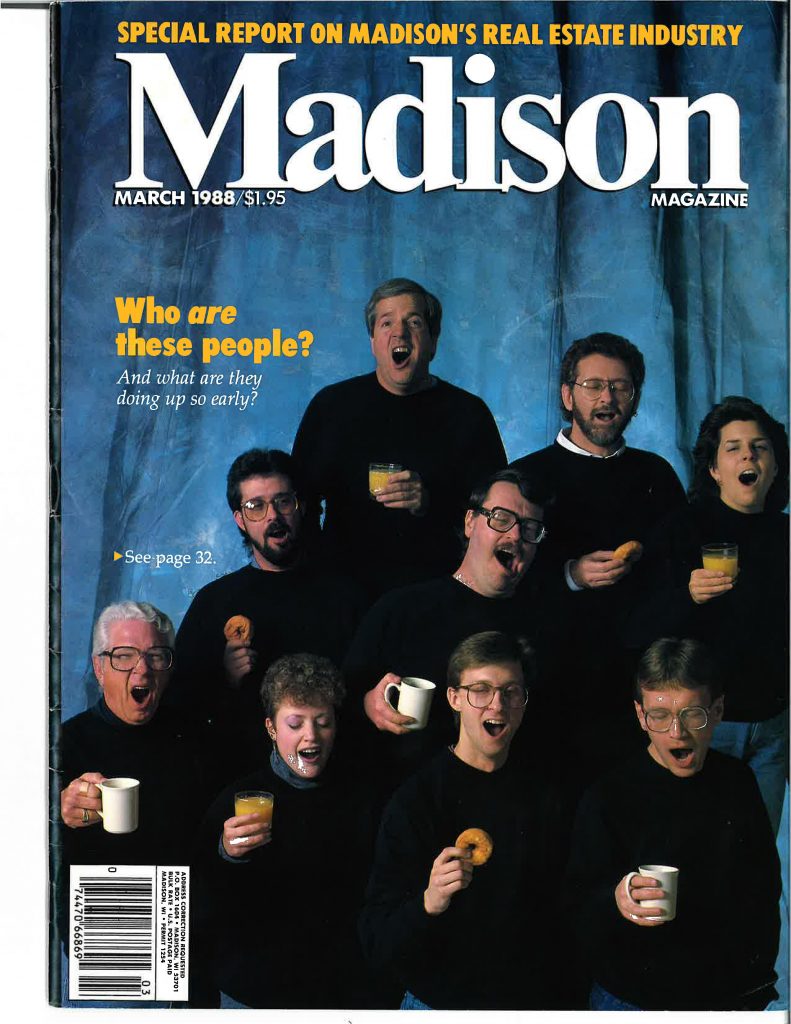 Read more of Pat O'Neill's blogs here!