Magic 98's new Kid of the Week is one-and-a-half-year-old, Rylin, from Poynette! She was nominated by her aunt, Jen, who says… "I call her "Monkey" because it was one of the first noises she started making before she started speaking and it was adorable. She since has become quite the climber. She calls me Nenny."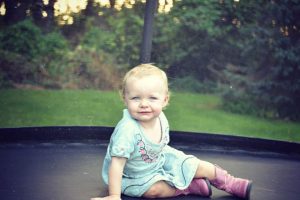 Rylin has won $25 for her piggy bank from Madison Property Management and treats, including a free family tub of Classic Caramel Corn, from Rural Route 1 Popcorn. Her picture will be featured on Magic 98's website and the Magic 98 Facebook page all week!
To sign up a kid in your life to be our next Kid of the Week, click here. To see the Kid of the Week Hall-of-Fame, click here.