So close, but so far away. Except for now.
That's a good description of my relationship with Magic 98.
My first encounter with Magic was early in my radio career. I had worked for a couple of years at small-town radio in Ripon, WI, where I had gone to college. I felt like I was ready to move up to something bigger. So a friend who was living in Madison and working at Magic 98 on the weekends  suggested that I move to Madison, stay at his apartment, and find place in radio here. One of my first stops was at Magic 98, where the then-station manager told me that I wasn't ready for Magic. That was hard to hear, but was probably true, so I made appointments at every other radio station in town, and did find a landing spot at WTSO, which was still a Country station. Soon I added jobs at Z104, and later moved to Triple M, and then WOLX, where I hosted the morning show for 18 years.
Over the course of those 25+ years in Madison, I met Pat O'Neill and company President Tom Walker, and kept in touch. Several times during those years, we would meet to talk over career opportunities that had arisen at Mid-West Family. Each time, either the situation or the timing didn't seem to be quite right, until 2011 came along. The MWF Country station, Today's Q106, needed a Program Director, and I was excited to finally land at a place that seemed to be in the cards for decades.
Seven years later, as my long-time radio associate, supporter, and morning show hero Pat O'Neill closes the Magic 98 studio door for the last time, I'm at once struck by the incredible honor, responsibility, and the "circle of radio life" nature of joining the Magic 98 morning show.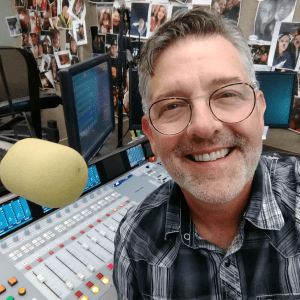 So close, but so far away.
Until now.
I'm looking forward to seeing you on the radio, and all around Madison.
Hear Fletcher Keyes on the Magic Morning Show with Lanette Hansen starting Wednesday, December 26!