Magic 98's new Kid of the Week is seven-year-old, Ruben, from Madison! He was nominated by his mom, Brenda, who says… "Ruben is a kind old soul! He loves tea, sardines on crackers, and carries hankies. He loves rock and roll and one of his favorite songs is "I'm A Believer." He wants to be a scientist when he grows up and care for the environment! We love him so much and are extremely proud of him! We listen to Magic 98 every morning on our way to school from Madison to Lake Mills."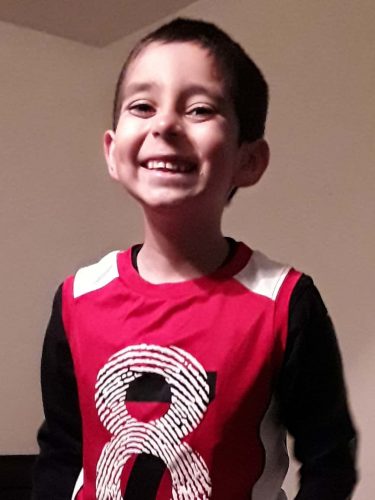 Ruben wins $25 for his piggy bank from Madison Property Management and treats, including a free family tub of Classic Caramel Corn, from Rural Route 1 Popcorn. His picture will be featured on Magic 98's website and the Magic 98 Facebook page all week!
To sign up a kid in your life to be our next Kid of the Week, click here. To see the Kid of the Week Hall-of-Fame, click here.