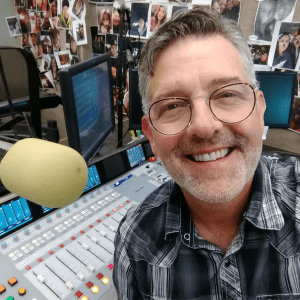 You know how when you come to Madison, fall in love with it, and never leave? That's me (and maybe you , too). I have called Madison home since 1984.
Madison's combination of being a state capital and the home of a majorly awesome state university,  plus its gorgeous lakes, parks and neighborhoods, and all the access to outdoor stuff I love to do just sucked me in right away.
To me there's nothing better than being on, or in, the waters around Madison; I fish, paddle, and swim (sometimes doing triathlons). I love to cook, eat, and discover new restaurants. And I love all the places we can take our dogs for fun in Madison.
I have three adult children, and two dog-children. My girlfriend and I live in an apartment in the Wil-Mar neighborhood on Madison's near-east side, after selling our house and downsizing early this year.
And I love sharing your mornings with you. Can't wait to see you on the radio, and around Madison!

With the early onset of winter, I wondered if hibernating might be an option. So I went straight to the source of hibernation information… Hear Fletcher Keyes on the Magic Morning Show with Lanette Hansen! Read more of his blogs here.