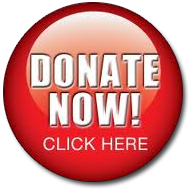 For the last 30 years, Magic 98 has been granting Holiday Wishes to make the holidays brighter for those facing a tough time in our community.
The 2019 Holiday Wish Fundraiser was Friday, December 6 from 7AM-7PM. Thanks to our incredible sponsors and your donations, the total raised was $19,775! We can't thank you enough. Every dime will go to help local families this holiday season.
You can still donate to Holiday Wish! Click here (or on the button above) to donate now. You can also text "HOLIDAYWISH" (all one word) to 76278 for the donation page to be sent directly to your phone.
To hear the Holiday Wish stories that were shared on the air, click here.
Here are some pictures from the Holiday Wish Fundraiser…
Here's more of the Memorial High School Concert Choir performance…
The deadline to send in your letter has passed (Tuesday, December 10, 2019 at noon).
We could not help local families through Holiday Wish if it wasn't for you and the help of our friends at TDS Telecom, Verona Vision Care, La-Z-Boy, Schoepp Motors, and Rural Route One Popcorn.
Thank you for making Magic 98's Holiday Wish a part of your holiday season!