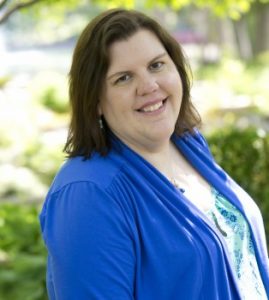 In my radio career, the best way to explain it is "the scenic route." I caught the radio bug while attending Carroll College in Waukesha and hopping on the airwaves for our 10 watt WCCX. After graduating, I decided I wanted to keep on the radio route. I went to Madison Media Institute, and I landed my first official radio gig at Magic 98! That's right, I was on overnight on weekends here, so I guarantee nobody remembers me!
From there, my radio journey took me to other places, including Platteville and Janesville, and even a brief stint in Iowa. I took a few other side paths on the journey (social studies teacher and medical records clerk), but I was always pulled back to the radio path. This is truly a full-circle moment for me, returning to Magic 98. This is where I learned good habits and saw what a radio station should be. It's pretty awesome to come back home!
I was born and raised just down the interstate in Janesville. My husband Scott and I have 2 kiddos, son Kieran and daughter Cora. Plus, we have a lot of furry kids thrown in the mix. I'm a total history nerd, and I am most happy when I'm road tripping to tour a historical site or museum. I stop at all the historical markers along the way!  I love to travel and see new places—my husband knows that I will find the best historic homes and sites to visit wherever we go. I am a lover of music, from many genres and generations. I sing out loud to songs in the car, and in the Magic 98 studio. (I hope I never accidentally leave my mic on!) I love to bake and cook, and I am known for my love of crockpot cooking. However, I now also have an Instant Pot, so I'm expanding my horizons. I love sharing recipes, so don't be shy!
One of the best parts about radio is the listeners. I'll be on the air Monday through Friday from noon til 3. Email me or follow me on Facebook.

My family has been going through a major change the last year or so. My grandparents have both had to go into facilities for care, and their farm that they have lived on since the 50's has