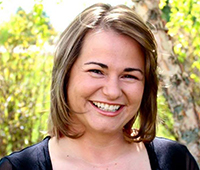 Writing about myself is hard, but here I go.
I am the mostly-happy parent of a teenaged daughter and son. I also have a 3-year-old Golden Retriever named Buddy.
I have an irrational fear of elevator doors, toilet tanks, and ventriloquist dummies.
My dream vehicle is a Jeep Wrangler. Silver. Stick Shift. Black interior. I've wanted it since I was 16. I'm now . . . much older than 16. Someday, I will have one.
I grew up in De Pere, Wisconsin; southern Connecticut, and Kimberly, Wisconsin.
I like laughing, pretty things, and long walks on the beach. Wait a minute, that's for a different bio.
I just realized why writing about myself is hard. I'm ridiculously boring.
You can hear me on Magic 98 doing Sunday at the 80s, and every once in a while doing traffic reports.