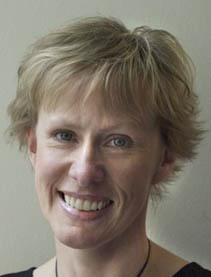 I first caught the radio "bug" when I was probably 11 or 12 years old. I loved pop music—like most kids that age—and I thought the DJs on the radio must have the best jobs in the world. I was also fascinated that when I listened to AM radio at night. I could pull in stations based in New York City, Denver, Cincinnati, and others. That was pretty engrossing for a kid like me, who rarely got to travel more than a couple hundred miles from home while growing up.
I got my first radio job in 1983 at a station near where I went to community college, WSDR in Sterling, Illinois. As the WKRP in Cincinnati theme song goes, I've moved town to town up and down the dial a few times.  Now I'm blessed to work at one of the best stations in the United States, Magic 98!
Some things I love:  biking, playing tennis, cats, craft beer, driving a stick shift, weekend getaways with my husband, and being on the radio, of course.
---

The first thing that comes to mind when I think of Pat O'Neill is his sense of humor. It's incredibly dry, and he can find the humor in any situation. One of my favorite examples of his