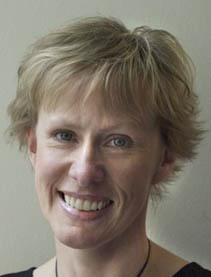 I grew up in:  Polo, IL – home of the Polo Marcos!
Year of Magic debut: 1986.  Perhaps I should just round up and say 1990 so that it doesn't seem quite that long ago
First radio job was:  Being a jack-of-all-trades (farm, sports, and news anchor/reporter, DJ) at WSDR in Sterling/Rock Falls, IL.
I regret: Eating entire boxes of (6) Pop Tarts over the years.  I should have learned to stop at just five.
Dream day:  Any day that includes pizza.
I'm afraid of:  Driving in downtown Chicago.  I don't know my way around very well, and – as a farm kid – I get a little claustrophobic and can't wait to get back to wide open spaces.
My unfulfilled dream is to:  Do a back handspring, or at the very least, a back walkover.  Can you tell I really wanted to be a gymnast when I was a kid?
My family:  Consists of lots of kitties – indoor and outdoor – who do a fabulous job keeping the mice population under control
I'd like to change this about my body:  Just once tiny thing: switch mine with Halle Berry's body.
Song that has moved me:  Moved me as in "shake my booty" – "Boogie Wonderland."  Moved me emotionally – Sting's "If I Ever Lose My Faith In You."
---
I've been making some real progress over the last few weeks at decluttering my house. I inherited a number of my mom's belongings after she passed away late last year, and they're now sitting in my house,