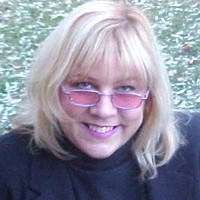 I grew up in:  Monona, WI
Year of Magic 98 debut:  2002
First radio station I worked at: WJJO in the early 90s.
Favorite vacation spot:  Key West, FL…San Diego, CA…and of course, L.A.
If I could change one thing, I'd change:  My chin.  It's genetic and I just might!
Secretly, I'd like to:  Run away and live on an island in the Keys.
I eat:  Ben and Jerry's a lot because it's yummy!
Grocery shopping is:  A nightmare.  I've been known to ram people's carts at Woodman's.
Favorite season?  Fall.  The colors, the fresh air…I like to fall in love in the fall and often do.