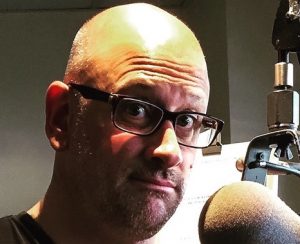 A Wisconsinite for most of my life, I was 14 when I entered radio in my hometown of Neillsville, and I later joined the Mid-West Family Broadcasting stations in La Crosse at Z93.
Jumping forward to today, working at Magic 98 isn't work at all, thanks to you. You're part of an intelligent and responsive audience that makes our time together fly quickly. I'm also lucky to work with so many talented professionals who truly care about what we say and play for you. It really is like family here. Apparently, I've been assigned the role of Cousin Eddie, but that's okay.
As for real family, I don't have kids, but sympathetic nieces and nephews let me pretend I'm the cool uncle of the bunch. I'm a fan of the Brewers, Packers, and races at Road America. Sneaking away for a road trip, especially Door County, is always fun too. I also have have habit of adopting unwanted things with paws or wheels. That currently includes two cats, a classic car, and a vintage motorcycle I ride… and occasionally push.
---