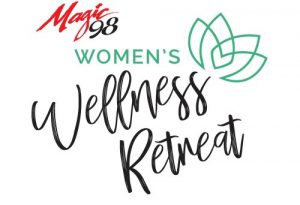 This weekend, the women of Magic 98 are hosting the Magic 98 Women's Wellness Retreat!
Registration is now closed. No on-site registration will be accepted.
If you're joining us, here's what's included in your registration…
Check-in: Saturday, March 3, beginning at 3PM
Check-out: Sunday, March 4, at noon
Price: $198 per person, double occupancy
Billy Blanks joined Pat and Lanette on the Magic Morning Show this week! Listen to their call below…
Here's a look inside the AC Hotel…
Magic 98's Women's Wellness Retreat—good for your health, and good for your heart and mind, too!