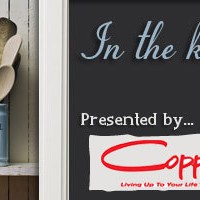 I will be honest with you. My whole life I have never had a problem with my weight. I was that girl who could eat a cheese burger everyday and never paid the price for it. Sure, I worked out and ate right but I was never on a mission to lose weight. I took for granted my ability to stay slim and healthy. All of that changed when I hit 40.
And I will be honest with you again when I say that I have gained what I perceive to be an excessive amount of weight over the past few years. Weight that I makes me feel tired and sluggish. Weight that makes me worry about my health. Weight that just doesn't make me feel good about how I look and who I want to be.
Well, I'm not going to just sit idly and let the pounds pile on. I'm going to do everything I can to lose what I've gained over the past four years or so. That includes bumping up my exercise but please know that all the exercise in the world won't help you lose weight if you don't have the right healthful eating habits to support it. That's why I love the Copps and Pick N Save websites. They are on my side! And they are on yours too, if you're trying as desperately as I am to lose 10, 20, 30, 40 pounds. So, they provide great little tips and encouragement on their recipe page. Along with healthful recipes you can try they give you great reminders like this. Let's do this together! One step at a time! And we can all get a little help from Copps and Pick N Save.