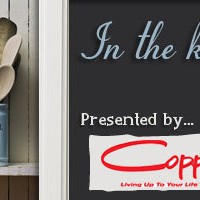 Most of us like variety in the foods we eat. I know I do. I can't eat salmon EVERY night of the week. I also find it challenging to flip through recipe books or go to this website or that website to find new recipes. Who has the time to do that, really? So, once again I give huge props to Copps.com and Picknsave.com for providing me with ideas I can use every single day.
It's simply called Meal Planner and you'll find it under the recipe section of each website. It gives you new ideas for a main dish, side dish and dessert for every day of the week and the recipe for each course. If you don't care for one of the recipes you can search from hundreds more. You can even narrow your search by food, prep time, ease of preparation and more.
A grocery store that makes life simple? Yep, that's Copps and Pick N Save. To see this week's Meal Planner click here.