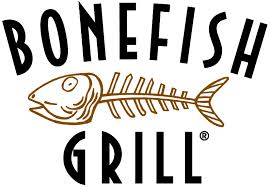 Another Wine Wednesday is coming up at Bonefish Grill on Mineral Point next to West Towne Mall. It's on April 5, and I'm super-excited about this one because we will be featuring a red blend that I had never tried before (but fell in love with) and one of my favorite whites.
Wine Wednesdays at Bonefish Grill are designed for you to try a new wine you may have never thought to try—at the astonishing price of just 98 cents for your first glass. Wine Wednesday is also great if you want to learn more about wine and are developing your tastes. Bonefish Grill is the perfect Wine Wednesday partner because their wine list is outstanding.
The wines you'll be enjoying during the month of April are the Paxis Red Blend from Portugal and the Robert Mondavi Fume Blanc. The Paxis Red Blend was a delightful surprise. I love red blends, and this one does not disappoint. It's a combination of Tinta Roriz and Caladoc grapes grown in the Lisboa region of Portugal. The aroma is heavy with black cherry and spice. You first sip will bring slightly softer notes of berries with just a touch of sweetness, and it ends strong with notes of licorice and spice. This wine makes you want to pair it with a nice ribeye or lasagna, but it also makes an excellent wine to open and just sip alone, maybe with a piece of cheese. It's an excellent value as well. Wine Enthusiast magazine rates it at #5 of their top 100 Best Buys. On my five-cork scale, I give the Paxis Red Blend 3 1/2 out of 5 corks.
Robert Mondavi winery in Napa Valley is a favorite of mine, so it's no wonder I really appreciate their Fume Blanc. It's composed of Sauvignon Blanc and Semillon grapes. This particular vintage is slightly dry with layers of fruit on the nose and the mouth. You'll taste citrus, peach and a hint of spicy ginger with a dry finish. This is simply a wonderful wine, and it's worth trying. On my five-cork scale, I give the Robert Mondavi Fume Blanc 4 out of 5 stars.
These two wines will be featured every Wednesday during April for Wine Wednesday, where you can sample one or the other for just 98 cents. I will there with Magic 98 on April 5 from 5 to 6:30 for you to register to win $50 to spend at Bonefish Grill and other prizes.
You can see their full wine selection at Bonefish Grill when you click here. Come enjoy a great glass of wine for a great price this Wednesday. I can't wait to meet you and share your love of wine.