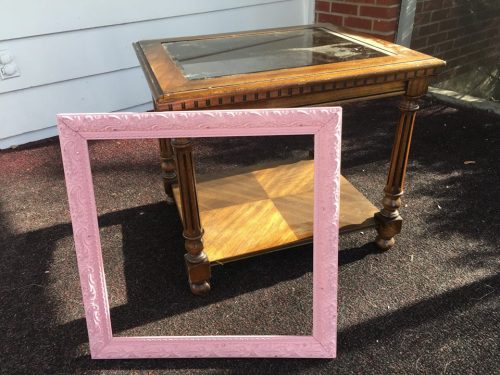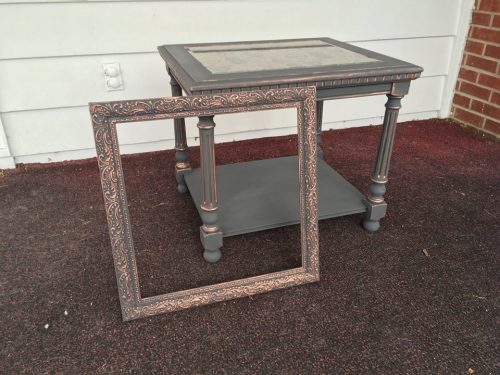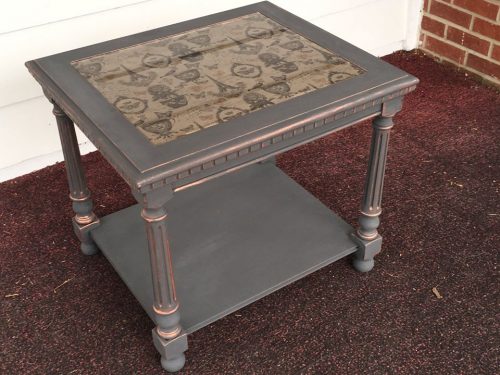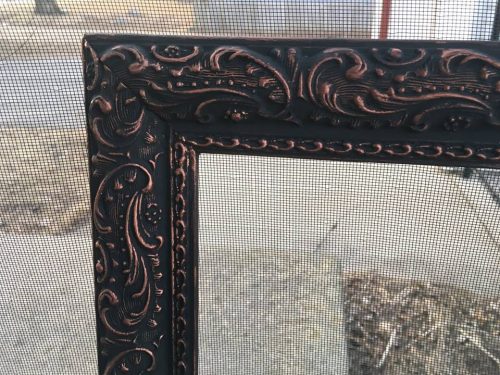 I wouldn't call myself a dumpster diver. In fact, I'm not even really a trash picker in the honest sense of the term, since I don't drive around purposefully looking for discarded items at the end of someone's driveway. However, I consider myself blessed with an eye to turn what someone else considers "trash" into my own treasure, and to have found a whole slew of wonderful items that someone just kicked to the curb.
It all started less than a decade ago as I was taking Truman on a long walk. We came across a whole grouping of furniture that looked like it had been thrown in anger to the end of the sidewalk. It was a pile of mess, but right in the middle of it I spied an antique Singer sewing machine tabletop with scrolled cast-iron legs. I wondered why anyone would want to just throw it away. I immediately saw I could use it as a side table by my sofa. When I got back from my walk, I got in my car and drove to see if it was still there. It was, along with all the other furniture. I put the sewing table in my car and drove home. As I was driving I thought maybe, just maybe, I should go back for the rest. What I could fit in my car was a heavy white particle board three-shelf bookcase and a white Shaker-style full-size headboard. I knew I could upcycle them in some way.
I decided the bookcase could be decoupaged with my mom's old accordion sheet music from the 40s, along with some drawings of singing birds that I cut out of a very old bird encyclopedia I had in a closet. I had never decoupaged anything in my life, but I think it looks pretty fabulous. It took me about six hours and cost only about $15 in Mod Podge and supplies. A thrown-away piece of furniture that is now a piece of my mom's history for only $15? You can say the upcycling bug bit me hard.
Here is a list of items I have picked from the curb (for free) and saved from the landfill graveyard: two wooden Adirondack chairs, a two-by-two-foot wooden frame, a glass-top side table, 24 pieces of whitewashed fence board, a metal and wicker two-seat glider/rocker for my porch,and my most-prized find so far: an ornate, antique garden bench!
Since my garage is getting full, I have been working on all the projects I see in my head. But I'm always on the lookout for a good free find.
So, if you happen to put something at the end of your curb that you no longer want or that you think is trash, don't be surprised if you see me tossing it into the back of my vehicle. I like to see the beauty, save the earth, and upcycle.