Use the cash to save to pay some bills, or spend it on yourself when you win Magic Money! Reward yourself with something nice, save it for the holidays, or split it with your co-workers… if your guess is correct, the cash if yours to do whatever you'd like! Listen for your chance to play Magic Money weekdays with the Magic Crew. When it's time, caller 10 on the Magic Line at (608) 321-0098 gives their round-dollar guess. If your guess is correct, you win the jackpot!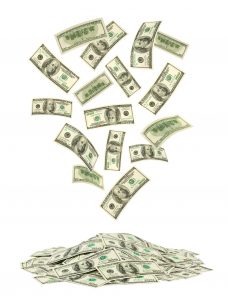 Congrats to Ginny McGhee from Madison who won $568 on Monday, September 16. Ginny also won a bonus prize worth $332 for a "Stay-cation" to China Lights, including VIP passes to China Lights at the Boerner Botanical Gardens in Milwaukee plus an overnight hotel stay at the Hampton Inn, two passes to the Mitchell Park Domes, and two passes to the NorthPoint Lighthouse!
A new Magic Money will start again soon!
Official Magic Money rules:
You may play once every 30 days but only one winner per household per year (365 days, not calendar year). Therefore, if you or anyone in your household has won, you may not play.
You must be 18 years of age or older to play Magic Money.
Listen for the chance to call in and guess at the current Magic Money jackpot. It is always a round-dollar amount.
When you hear another person's guess, listen to hear if it was too high, too low…or on the money!
Each contest runs until someone wins. A new game will start shortly thereafter. There are great bonus prizes, too.
Did you know that since Magic Money began in 1984, Magic 98 listeners have won hundreds of thousands of dollars?! It's time you won, too!