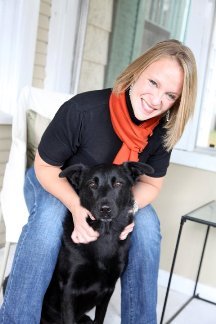 Since second grade my report cards always noted, "Lanette is a nice girl who needs to stop talking so much." Well, I never did, and now I talk for a living, which makes me laugh every time I think about it.
Our family lives on the east side of Madison, which is where I was born and raised, but is far from my husband Marc's hometown of Staten Island, New York. I have three kids: My son, Everett, was born in 2011, my next guy, Roman, arrived in 2014 and my daughter, Imogene, made her grand entry in 2018. My average morning starts at 3:30 and involves tiptoeing around the house trying not to wake anyone up. I manage to toss on random clothes and (hopefully) matching socks to get myself out the door.
I love a good weekend run on a chilly morning before the rest of the neighborhood is up. Sushi and red wine are on the top of my cannot-live-without list. My mom is my hero. I have terrible taste in movies. My favorite is Billy Madison. I cannot resist a zerbert on a bare belly. Argue with me as you wish, but Michael Jackson's "Man in the Mirror" is the best song of all time. I would love to say I've traveled the world, but I have barely set foot in Mexico and Canada.
My favorite quote is from a woman I saw once on Oprah. Her name is Dr. Jill Bolte Taylor and she said, "Please take responsibility for the energy you bring into this space." I try to keep that in mind every second of every day. (I think it has actually saved my husband's life a time or two.) I love that people find me approachable and kind. So if you see me out, introduce yourself. I promise to be both. (Just excuse my mismatched socks.)
---

What an amazing couple of holiday weeks! A couple of things that we did that I highly suggest if you're looking for something to do — we went ice skating… Grandma, Grandpa, uncle Bradley, aunt Julie, Nate,