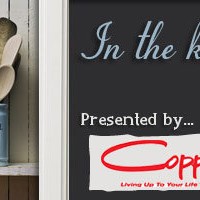 As we get closer to the height of summer vegetable harvest I'm excited to try new recipes where I can use what I've grown. Onions, scallions, zucchini and summer squash are all things I can go pick from my backyard and the rest of the ingredients I'll get at my local Copps. To make this recipe even healthier you can use low sodium soy sauce or try using honey instead of sugar, olive oil instead of vegetable oil. More healthy, fun and delicious recipes for summer can be found @ copps.com or picknsave.com. Enjoy your garden and enjoy your health!
Turkey & Summer Squash Stir-fry
3 tbsp soy sauce
3 tbsp dry vermouth
2 tsp sugar
1 lb turkey cutlets, cut into strips 3" long 1/2" wide
2 tbsp vegetable oil
1 whole large onion cute into 1/2" thick half moons
3 whole scallions, chopped
1 tbsp fresh ginger, minced
1 whole garlic clove, minced
2 medium zucchini cut into 1/4" half moons
2 medium summer squash cut into 1/4" half moons
1/2 cup low-sodium chicken broth
1 tsp cornstarch
In a medium bowl combine soy sauce, vermouth and sugar. Add the turkey strips and marinate for up to 30 minutes.
Heat 1 tbsp oil in a large skillet or wok over high heat. Add onion and stir-fry for 1 minute. Stir in scallions, ginger and garlic. Add the zucchini and yellow squash and cook, stirring often, until crisp-tender, about 4 minutes. Transfer to bowl and set aside.
Drain turkey strips, reserving the marinade. Add the chicken broth and cornstartch to the marinade and whisk to dissolve. Set aside.
Add the remaining oil to the skillet. Sitr the marinade mixture, add to the skillet, and bring to a boil. Cook until the sauce is thickened, about 1 minute.
Spoon turkey, vegetables and then sauce over steamed long-grain rice. Serves 4-6